What will 2016 bring for the cloud?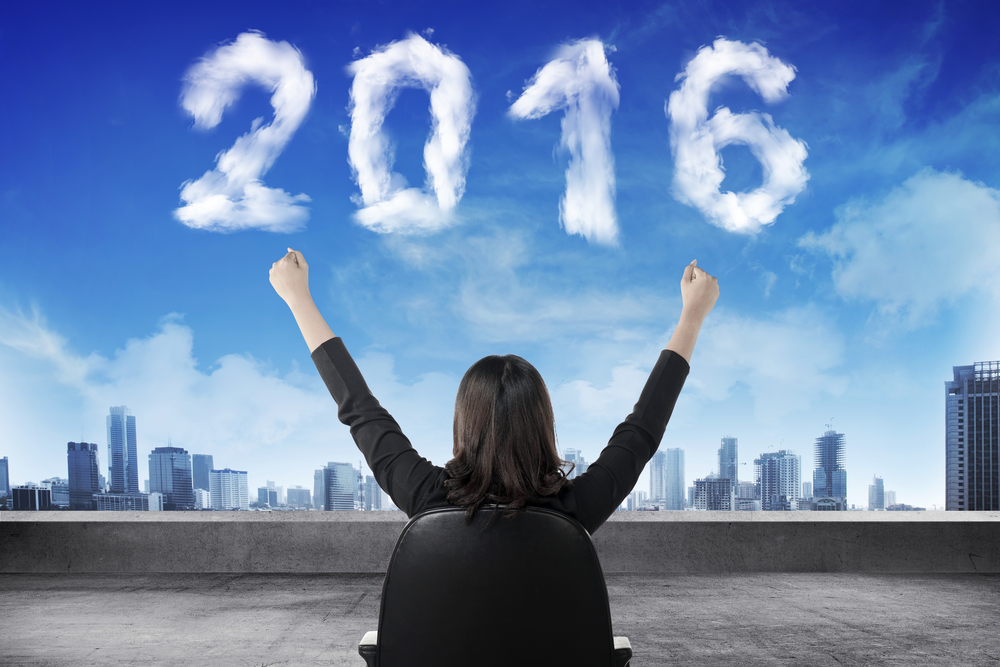 For almost a decade, each year has been dubbed "the year of the cloud". As the cloud continues to mature and more enterprises further their cloud adoption plans, it seems only natural that 2016 will indeed be (another) "year of the cloud".
But as our understanding of the cloud matures, so does the complexity of the conversation. Here are several predictions for how the cloud conversation will evolve in 2016:
More Enterprise Cloud Adoption, Datacenter Consolidation
As we have seen this year, more enterprises are moving all-in to the public cloud and "consolidating" (i.e., closing) datacenters, and we expect to see more of this -- much more. After watching enterprises as large and diverse as GE, the Department of Justice and Nordstrom move to AWS in 2015, enterprise adoption will continue to accelerate and existing Amazon Web Services (AWS) customers will continue to move more workloads to the cloud and AWS. Driving this shift is the growth in number of change agents inside enterprises -- which now usually includes the CTO or CIO.
Security is still a hot topic – but no longer is a barrier
Discussions are no longer focused on the security of the cloud, but how to optimize for security in the cloud. Cloud security best practices have been maturing over the years, and will become more standardized as businesses use cloud tools to approach security from a different perspective: building encryption and security best practices into every aspect of the environment, not merely relying on firewalls and monitoring tools that get tacked on at the end. In industries that still hold to the principle that the "server in the closet" is more secure than the cloud, greater education about web security vs. physical security will topple the final defenses in 2016.
Continued cloud competition, but at a high cost
In 2015, we saw the first wave of cloud closures from companies that could not compete with cloud giants AWS and Microsoft. HP and several regional competitors like Ninecloud have bowed out of the cloud race, and in 2016, more will follow suit. However, several big-name late-comers will enter the race or acquire companies with cloud capabilities to attempt to capture a chunk of the market, i.e. Oracle and Dell-EMC. Unfortunately, we predict a messy future for these cloud rookies next year.
Higher expectations from cloud customers
Three years ago, the main driver of cloud adoption was low cost of compute. In 2016, enterprise customers are better educated about the true cost and agility benefits of the cloud, and they expect a wider variety of services with detailed intelligence about how those services aid their team's day-to-day cloud maintenance efforts. The market is becoming less price sensitive to the cost of the utility, and starting to realize the benefits of fully abstracted, automated, interconnected layers in their stack. In 2016, cloud adoption will continue to grow because of its sophisticated capabilities and the players that educate customers on these benefits (and not just cost) will win.
"Hybrid cloud" will be a transition, not a long term solution
For many years, hybrid cloud has meant many things to different companies, mostly as a result of marketing hype. As more enterprises actually go through the cloud migration process, they will realize that hybrid cloud describes where they are today -- a mix of on-premises and cloud systems -- but is not necessarily where they want to be in three years or even three months. Hybrid cloud is no longer a final solution or a long term fix—it is an intermediate, medium-term state. Additionally, the idea that a single, large systems should span multiple cloud and on-premise environments will remain cost-prohibitive and overly complicated for most enterprise customers.
The rise of DevSecOps
DevSecOps -- or security automation -- is beginning to rise in popularity as a way to manage security and compliance on the cloud. This movement will be universally beneficial to enterprises and startups alike. Security and compliance tend to lag behind technological innovations, and 2016 will be the year when the basic principles of DevSecOps, including reduced manual security work and automated network templates, gain mainstream credibility. Security is every engineer's responsibility, not just the responsibility of an isolated cybersecurity team, and automation "builds in" security to cloud resources. This also results in additional efficiencies; one DevSecOps engineer can control most of what multiple engineers (network, storage, etc.) used to manage.
What do you think will be the biggest cloud trend in 2016? Let us know in the comments!
Image Credit: leolintang/Shutterstock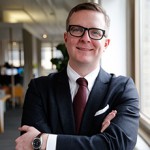 Jason Deck is VP of strategic development for Logicworks and is responsible for Strategic Alliances, Product Development, Marketing, and Corporate Development. Jason leads his team with data-driven approach to identify our market's challenges, and to develop a comprehensive suite of solutions for our clients. Prior to Logicworks, Jason held sales and business development roles at Brocade Communications and Cisco Systems. He earned an MBA from the Kellogg School of Management at Northwestern University and a BA from Columbia University.